Facebook has stopped allowing fbml to create custom tabs in Fan pages. The alternative requires a bit of more effort but is more flexible than using fbml. Here we are presenting how we created a custom tab for a client's facebook page.
Please upload the files (HTML) to a public server which we want to display on a separate facebook server first. For eg: www.solminds.com/routemapRMNT3.html
Then we have to complete the following steps
1.  Go to www.facebook.com/developers . You can see a Set up new app button on right top of the page. We are going to create a new application.
2.  Enter a name for the application and you must agree the terms to proceed further. Finally, just click on Create application button

3.  Enter Capcha and Submit.
4.  You can view a setting page as shown below. Here, you can upload a logo for this application. Also can setup email ids, terms and conditions, privacy policies etc.
5.  Go to canvas url and give the root name of files which we want to embed  with facebook. For  eg, we have uploaded files at  : www.solminds.com/routemapRMNT3.html . Then enter http://www.solminds.com/ as canvas url and routemapRMNT3.html in tab url . Save changes
6.  Go to application profile page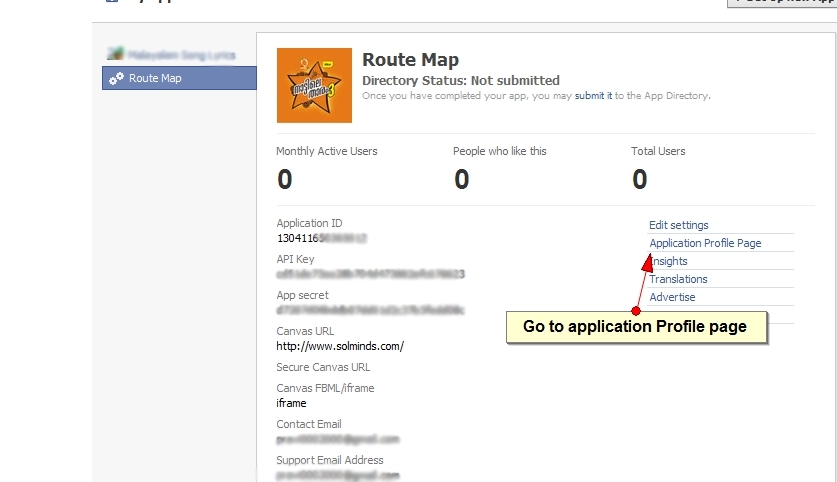 7.  Click on add to my page link
8 . You can view of a list of pages which you are assigned as admin. You can add this application to anyone of these pages
9. That's all. We can view a new tab on facebook now!!!